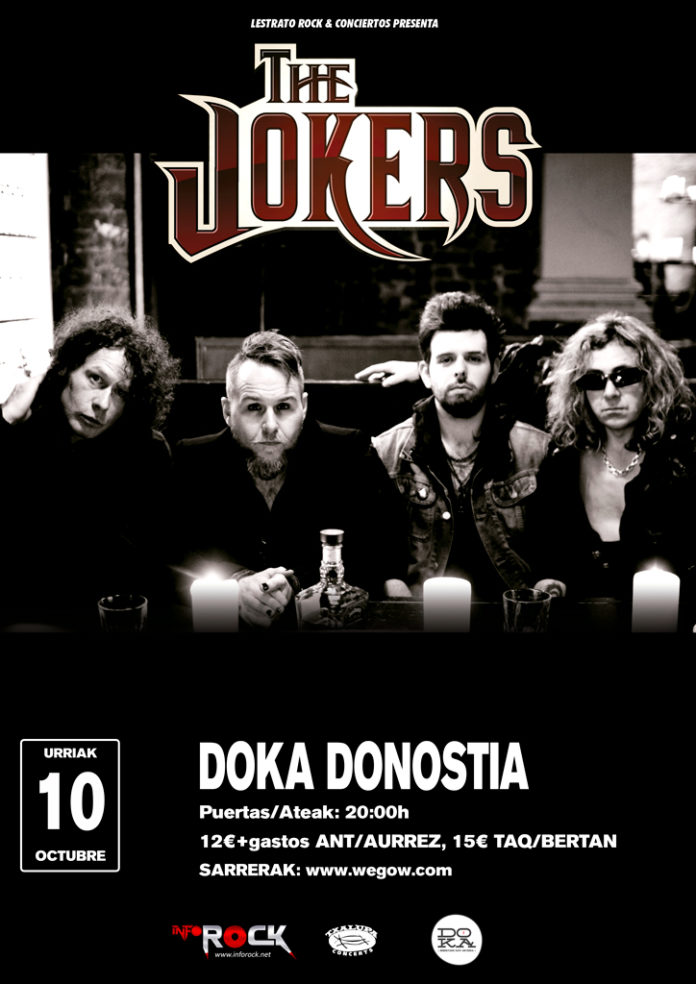 The Jokers, Hard Rock UK en Donostia!
Los rockeros de Liverpool The Jokers debutarán el jueves 10 de Octubre
en Donostia, presentando su inminente nuevo álbum «Rock & Roll Bones»,
el cuarto de su discografía. Disfrutaremos de sus temazos en directo y
una buena dosis del mejor hard rock británico del momento, acompañado
de una actitud arrasadora. Pegadizos, melódicos y herederos del sonido
de bandas como Def Leppard, AC/DC, Led Zeppelin o KISS, el cuarteto
engancha a primera escucha. La sala Doka será una fiesta. The Jokers
is coming!!!
The Jokers. Jueves 10 octubre. Doka, Donostia. 20.00h. 12/15 euros. Venta anticipada wegow.com